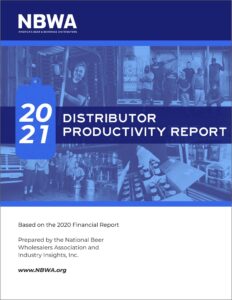 NBWA offers members the Distributor Productivity Report (DPR), an industry-wide research effort that is designed to serve as an easy-to-understand, actionable tool for firms to evaluate their company's operating results in order to pinpoint strengths, weaknesses and improvement opportunities.
The Distributor Productivity Report is published biennially. The 19th edition updated with 2020 data is available for purchase.
This is a must-have document as you plan for next year!
Format: Online PDF
Pricing:
Participating Distributor Members: FREE
Non-Participating Distributor Members: $1,200
Platinum Associate Members: $975
Gold Associate Members: $1,500
Or complete the paper order form.