BREW Leadership Forum

The Building Relationships & Empowering Women (BREW) initiative will host a Leadership Forum on the last day of NBWA's Legislative Conference, April 26, from 12 – 5:15 PM ET.

This event will inspire you to build relationships, connect to others with authenticity and become a positive change agent in your organization. Attendees will have the opportunity to develop career strategies and learn new skillsets.

As BREW embarks on our acting stronger phase, attendees can embrace their power to be a domino to ignite progress in their organizations and the beer industry. Expect engaging speakers, interactive programming and networking training. You will be an integral part of the learning process!

Note, you do not have to attend the Legislative Conference in order to attend the Leadership Forum. Space is limited for the event, so make sure to register as soon as possible. Below, you will find more information about speakers and activities throughout the day. Keep your eye out for additional announcements.
Program Sponsor

Featured Speaker: Congresswoman Stephanie Bice (OK-05)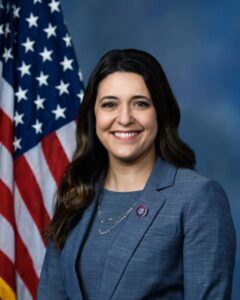 Congresswoman Stephanie Bice is a fourth generation Oklahoman. She graduated from Oklahoma State University in 1995 with a degree in Marketing and a minor in International Business. Before serving in the House of Representatives, Congresswoman Bice served in the Oklahoma State Senate for six years. During her tenure, she was Assistant Majority Floor Leader and Chair of the Senate Finance Committee. Before her public service, Bice worked in the private sector for eight years in financial oversight, business strategy and marketing for her family's technology company. In addition, she ran her own marketing company and later helped lead a boutique digital marketing agency as vice president of business development. In the 117th Congress, Bice was elected by her peers to serve as Freshman Class President and serves as a member of the Republican Whip Team. She served on the House Armed Services Committee and the House Committee on Science, Space, and Technology. She currently serves as the Sophomore Class Representative to the Elected Leadership Committee for the 118th Congress. She serves on the House Appropriations Committee, the Committee on House Administration, the House Committee on Science, Space and Technology, and the House Budget Committee.
Keynote Speaker: Ruchi Desai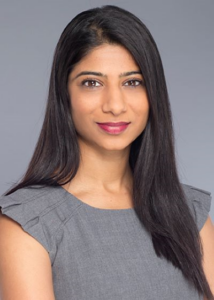 Ruchi Desai, Co-Founder and CEO of EIGHT
Ruchi Desai leads the company's sales and operations teams. Ruchi has extensive experience scaling operations and teams at various e-commerce and fintech startups. Most notably, she led the 10x capacity expansion of a growing D2C brand's primary production factory, building a team of over 300 people, and was VP of Strategy & Senior Counsel at interface rehab, one of the largest private healthcare services providers in California with $100 million in annual revenue. Ruchi holds degrees from Wharton, the University of Pennsylvania, Harvard Law School and the London School of Economics.
In 2022, Ruchi launched EIGHT, a new American beer brand alongside NFL Hall of Fame legend Troy Aikman. The beer brand is centered on its low-calorie, low carb and lower-alcohol approach. EIGHT's mission is to encourage the pursuit of greatness, raising a glass to special moments along the way. The brand's EIGHT Elite Light Lager is a fresh new player in the beer category and is the most successful independent beer rollout in Texas.
Hear Ruchi share her keys to success and thoughts on recently joining the male-dominated beer industry. Ruchi understands that willpower and confidence are not innate qualities; they are acquired with practice. And above all, believing in yourself is critical.
Keynote Speaker: Shannon Cassidy
The 5

° 

Principle, Small Changes Lead to Big Results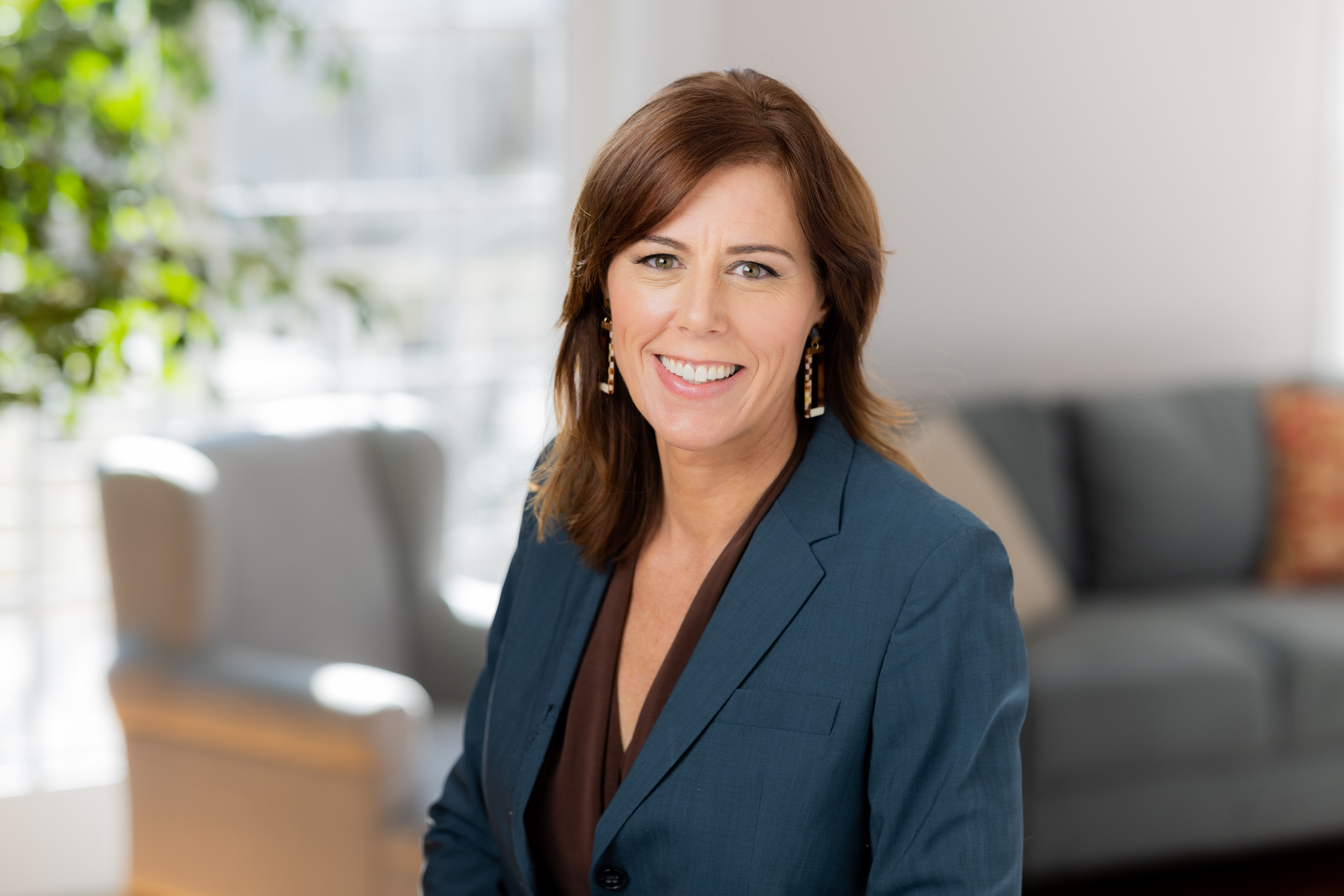 Shannon Cassidy, Founder and CEO of Bridge Between, Inc.
Shannon is a certified Executive Performance Coach, Keynote Speaker, Facilitator and is an authority on behavioral changes and leadership. She believes that incorporating small, incremental changes is the key to revolutionizing the workplace.
This powerful interactive keynote packs valuable tools, practical insights and encouragement to make changes one step at a time. When you use The 5° Principle, the subtle shifts you make will add up to major advances in productivity and effectiveness. You cannot cross a room in a single step, nor can you change the industry by desire alone. The BREW network is designed to unify female leaders who seek growth, equity and change. Together, the small steps, including mindset and attitude, will produce industry changing results.
Discover the power of using small steps to make giant leaps

Realize what you control versus what you don't

Quality Questions: How will I act stronger in 2023?

Growth Mindset vs. Fixed Mindset

Networking and Relationship Management

Scale down obstacles and challenges to manageable chunks

Learn how to shift perspective and rewrite your stories
Participants will learn to achieve greater results by making small, focused changes to increase productivity, improve energy levels and heightened sense of fulfillment and community. 
Meet the Panelists: Women Leaders in the Beer Industry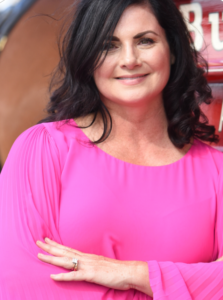 Moderator: Laura Markstein, President, Markstein Sales Co.
Markstein is the fourth-generation leader of one of the largest women-owned businesses in the Bay Area. She  has helped pave the way for others. Laura has been the first female to serve on several industry and regional boards and is a respected leader in helping develop policies and best practices to provide safe work environments for employees, economic security for private businesses and health and wellness opportunities that benefit everyone. Laura earned an MBA from St. Mary's College and is a current board member of John Muir Hospital, The California Family Beer Distributors Association, BevCap Management and The Nephrotic Syndrome Foundation, she has also served on the Anheuser-Busch wholesaler panel and the Constellation Council. Laura is a member of the BREW Advisory board.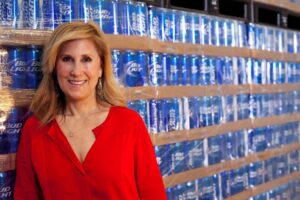 Val LaMantia, Owner and Partner of L&F Distributors, Chair of the Center for Alcohol Policy 
Val LaMantia has been an active member of the Texas business community for over 35 years. Val is a partner/owner with L&F Distributors LLC and Favorite Brands. L&F is one of the largest Anheuser-Busch distributors in the United States. L&F and its sister company, Favorite Brands, distributes beer, wine, spirits and non-Alcoholic beverages from around the world. Both companies currently distribute in Texas and New Mexico.
Over the years Val has been committed to serving on many boards and organizations. She currently sits as a Trustee and Chair for the Center for Alcohol Policy board, a member of the National & Texas Beer Wholesalers Association, Corpus Christi Driscoll Hospital Governing board, and a member of Texas 2036. Val is also a founding member & Vice chair of STARS Scholarship Fund. STARS has awarded more then $38 million in scholarships since its inception in 2002 and has awarded scholarships to over 18,490 students from south & west Texas receive a higher education.
Val has been honored with several prestigious accolades including Chamber women of the year, Hispanic Chamber Businesswomen of the Year and South Texas Literacy Champion.
Val and her husband, Dr Guy Bailey, have 7 grown children and 11 grandchildren.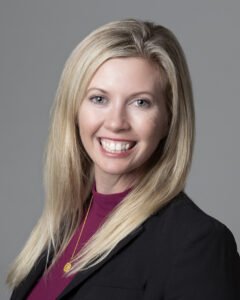 Nikki Beyrle, Chief Human Resources Officer, LDF
Nikki is an experienced HR professional with a passion for strategy and innovation. She currently serves as Chief Human Resources Officer for LDF and has held leadership positions in publicly traded companies such as Hyatt Corporate, Cintas, and Hospital Corporation of America. She is a natural leader, encourages action and enjoys making a difference in whichever company she serves. Nikki also created and leads an HR resource group for distributors, which now has over 25 members from coast to coast. She holds an MBA from Friends University and both Senior Professional of Human Resources and Society of Human Resources Management certifications. Nikki is a member of the BREW Advisory board.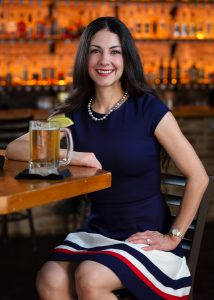 Jenn Litz-Kirk, Director of Content, Beer Business Daily and Craft Business Daily
Jenn is a 20-year veteran of food and drink publishing for trade outlets from Plate chef magazine to the Networld Alliance suite of industry publications. Her consumer-facing food and beer writing has also appeared in magazines like Cowboys & Indians, Draft, and Indianapolis alt-weekly, Nuvo Newsweekly, where her work as food critic incited a few Nuvo kiosk tossings. She was also a founding member of the charitable craft beer aficionado group, Girls Pint Out. Jenn currently serves on the board of NBWA's BREW initiative to promote women to higher ranks of beer industry leadership, as well as the Alliance for Women in Beer.
A full schedule will be released soon!
Activities & Networking Opportunities
World Café 
The World Café is a structured conversational process intended to facilitate open and intimate discussion, and link ideas within a larger group to access the "collective intelligence" or collective wisdom in the room. We will do three rounds of World Café to talk about ideas linked to BREWing change for women in the beer distribution industry. This is an excellent networking opportunity. 
Trailblazer Award Announcement
You will hear details about this newly established award, and how companies will be considered to win.
Distributor Panel

This panel will feature distributors at every career level. They will give advice and tips on how to succeed and be an agent of change.
Optional Networking Dinner Event
A full schedule will be released soon!