Matesich Distributing Awarded 2018 Ambassador of Excellence Bronze Award by Anheuser Busch
Press Release –
Matesich Distributing Co. was awarded the 2018 Ambassador of Excellence Bronze Award by Anheuser Busch.
The Anheuser-Busch Ambassadors of Excellence (AOE) Program is used to evaluate the performance of Key Wholesaler Business Processes and encourages wholesalers to strive for continuous improvement through excellence in routine execution and superior service to their customers. Over the past decades, Matesich Distributing Co. has also been awarded the designations of Gold, Silver and Bronze for Dimensions of Excellence and Ambassadors of Excellence.
Matesich Distributing Co, an Anheuser-Busch wholesaler in Newark, Ohio, employs over 100 associates and distributes to retailers in Coshocton, Fairfield, Guernsey, Knox, Licking, Morgan, Muskingum and Noble counties and in parts of Monroe, Perry and Tuscarawas counties. Within that footprint, Matesich distributes over 25 alcoholic and non-alcoholic supplier partners.
Pictured is Jim Matesich, Sarah Matesich Schwab of Matesich Distributing and Nicholas Jaroszewicz of Anheuser Busch.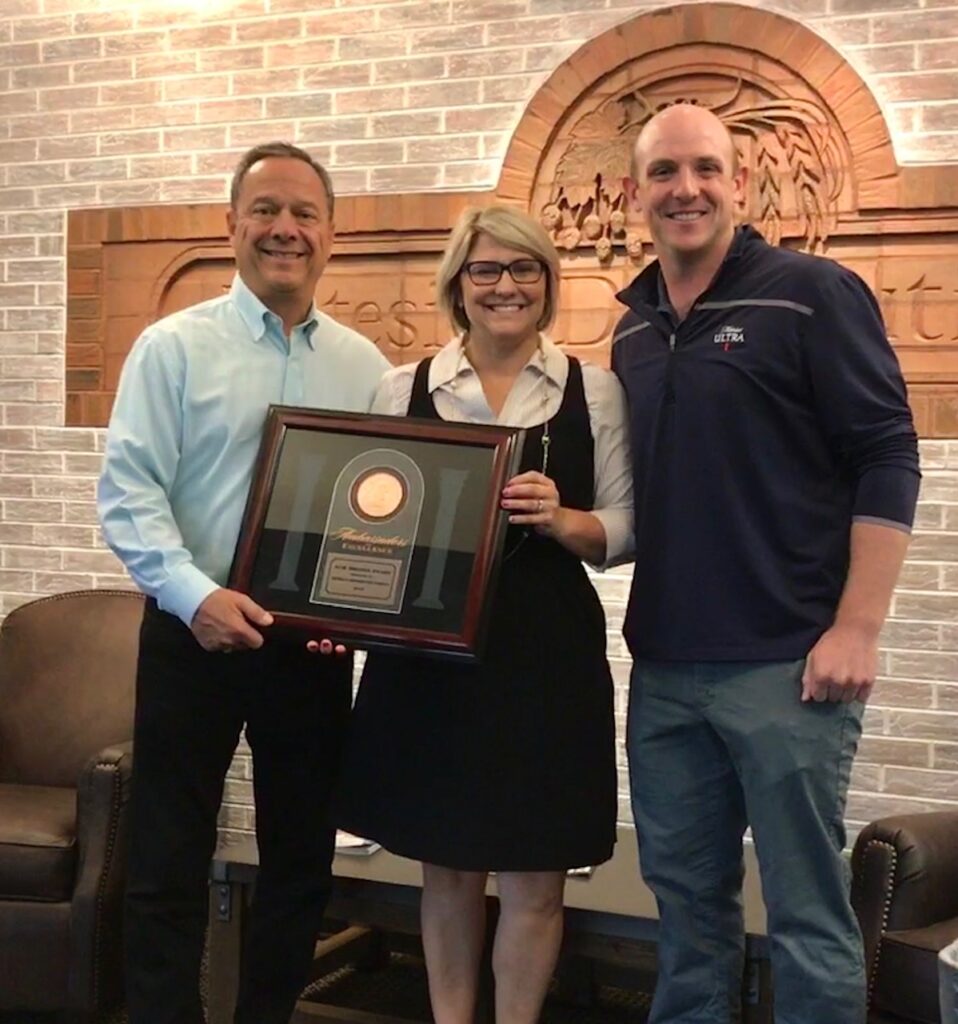 Contact: Kelly Dyar, Director Of Marketing and Community Engagement, Matesich Distributing Co., 740.670.8124