Cone Distributing and community raise $105,000 for St. Jude
Local beer distributor gives $105,000 donation to St. Jude Children's Research Hospital
Ocala, FL – Ocala- and Tallahassee-based beer distributor Cone Distributing (Team Cone) combined forces with community members throughout the company's 22-county footprint to give $105,500 to St. Jude Children's Research Hospital.
"This was effort was truly from the team," says Team Cone founder and president Douglas Cone, Jr. "Hats off to our team and all they did to raise these funds. No event was organized and mandated. Each time we raised money, the effort started with one teammate saying, 'I want to help.' This truly was a team effort in 22 counties, and we could not have done it without our community and retail partners helping our teammates."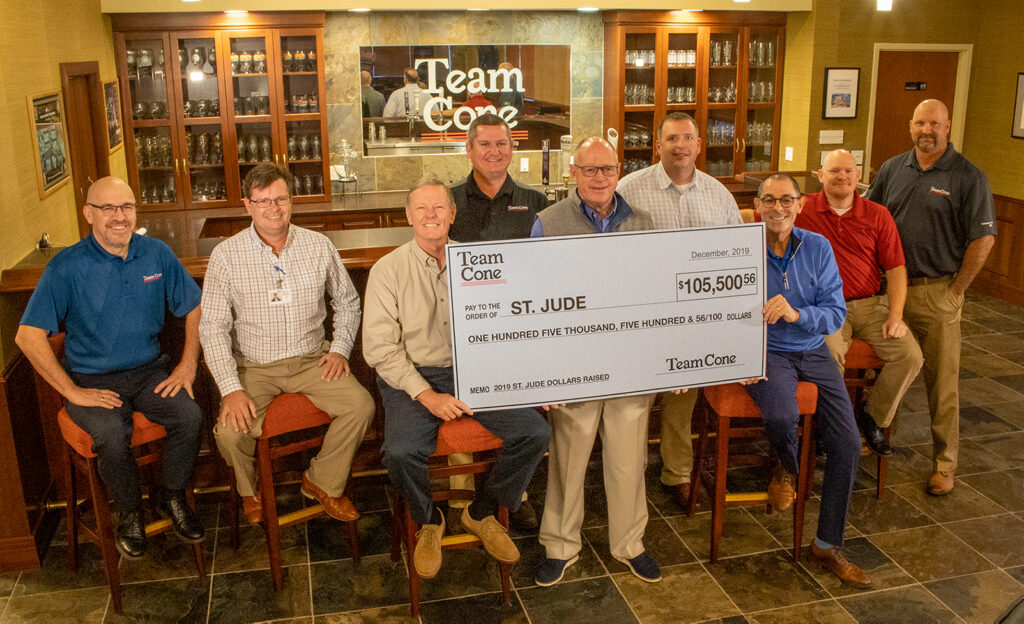 2019 marks the eleventh year that Team Cone has hosted events and community activities throughout the 22 counties they serve to make a large donation to the hospital.
Planning and progress are already underway for Team Cone's 2020 St. Jude fundraisers. The company's goal in 2020 is to continue the company's legacy of community contribution by continually giving back with caring.
About Cone Distributing
Founded by Douglas P. Cone, Jr. in 1985, Cone Distributing (Team Cone) began doing business by selling five brands of beer in four rural counties. Two years later, the company began expanding and has not stopped since, building the largest geographic footprint in Florida for a beer distributor. Today Team Cone sells beer from over 40 suppliers in 22 counties from a state-of-the-art facility in Ocala and a warehouse in Tallahassee. Cone Distributing's goal is to operate a World Class company, distinguishing itself by doing the Right Thing the Right Way All the Time.